Welcome to A&F Home Renovations Inc
Whatever your remodeling needs are, we are here to create living spaces that you will love for years to come.
We have been serving the Westchester County, NY area Since 2011
And look forward to being the general contractor you chose to partner with to transform your living space from what it is today, into something that feels luxurious, elegant and functional, and suits your aesthetic preferences and lifestyle.
What sets us apart from other general contractors in A&F Home Renovations Inc. is our commitment to providing superior customer service, our thorough planning and design process and our precise construction execution process. Stated simply, A&F Home Renovations Inc. is one of the top construction companies in Westchester County, New York.
---
A&F Home Renovations was established in 2011 and has been serving the Westchester County, New York area
Our Services
We are Renovation contractor who love what we do. Your home renovation projects are exciting for us and it is our intention that you enjoy the entire process and completely fall in love with your new living space once it's completed.
A&F Home Renovations Inc. serves all of WESTCHESTER county including Scarsdale, Yonkers, New Rochelle, Tarrytown, SIrvington and Maryknoll/ Contact us and start the process of creating your dream home today.
The kitchen is the heart of the home, a place to gather with family and friends and to share good food and even better company. Since your kitchen is one of the most frequented rooms in the home it is important to keep it up to date both in style and function. A&F Home Renovations inc. has experienced kitchen remodeling contractors that will guide you through every step of your kitchen remodeling process including:
1 - Assisting with the Design process
2 - Cabinet and Countertop Installation
3 - Hardwood or Ceramic floor Installation
4 - Kitchen Plumbing Work
5 - Wall Removal and Expansion
6 - Installation of Lighting Fixtures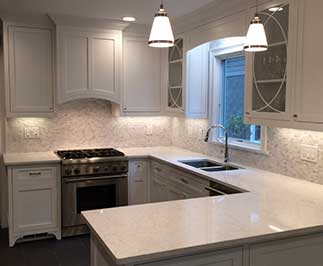 Hiring a reliable contractor to help you with your remodeling can help alleviate stress while simultaneously assuring that all aspects of your design concept will result in a uniform finished project. If you have been contemplating remodeling your kitchen contact A&F Home Renovations and see how they can help you transform your kitchen into an area that you will want to entertain your guests in for years to come.
Don't hesitate contact A&F Home Renovations Inc, today online or by phone at (914)-304-6921 and get your free quote.
Professional Carpentry Services
A&F Home Renovations Inc. is a leading carpentry service provider in Westchester for more than 17 years now. Through the years, we have established a superior and competent reputation in the community. Armed with our carpentry knowledge and skills, we are here to provide you with top notch carpentry and remodeling services that you deserve.
Our carpentry services include the following:
1 - Door repair and installation
2 - Framing
3 - Deck and porch repair and installation
4 - Base molding repair and installation
5 - Window repair and installation
6 - Crown molding repair and installation
7 - Stairs repair and installation
8 - Attic stairs repair and installation
9 - Cabinetry
10 - Hand rail repair and installation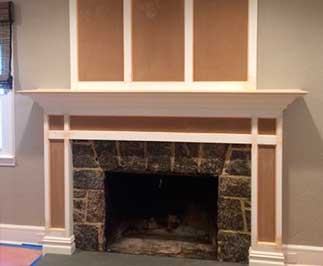 Our team of highly skilled and experienced carpenters offers quality workmanship in all areas of carpentry, such as acoustical ceilings, finish carpentry, drywall, and light gauge framing Tell us about your carpentry or maintenance needs and we'd be more than happy to help. Call us today at 914-304-6921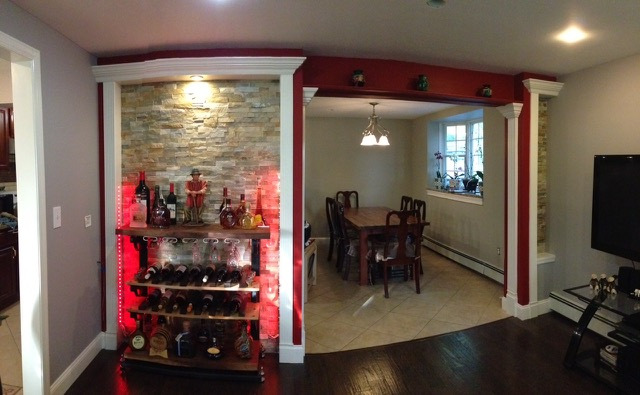 Your FREE estimate will be done in minutes.
Once your estimate has been completed, we will follow up with an e-mail informing you of the time-frame and order in which everything will be done accompanied by a list of references right in your area.
In order to help you better, please provide us with some basic information about you and your home remodeling plans. (All fields marked with an asterisk * are required.)