Bathroom Remodeling
Bathrooms are one of the most highly renovated rooms in the home and there are a multitude of reasons why remodeling your bathroom might be a good decision for you. Growing families and hectic schedules can leave you wanting to have a larger, more private bathroom to relax in and to get ready for the day in peace. A&F Home Renovations, specializes in bathroom remodeling and can help you design, prepare and install some of the various aspects that go along with bathroom remodeling including:
1 - Modern Shower Design
2 - Bathtub or Spa Installation
3 - Bathroom Plumbing Work
4 - Marble or Ceramic tile Installation
5 - Bathroom Countertop Installation
6 - Vanity and Cabinet installation
7 - Bathroom sink and fixture installation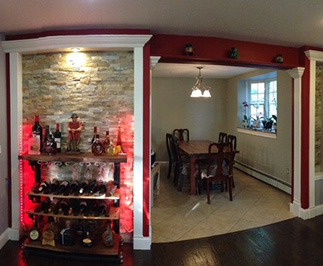 A&F Home Renovations Inc, can help you customize your bathroom space to meet both your needs and unique style. So if you are looking to add an add on to an existing bathroom, update your old bathroom to allow for more privacy, or create a comfortable spa environment to your existing bathroom no job is too big or too small for the skilled contractors of A&F Home Renovations. Contact us today and ask how we can transform your existing bathroom into a relaxing spa that will help you relax morning or night. Tell us about your bathroom and we'd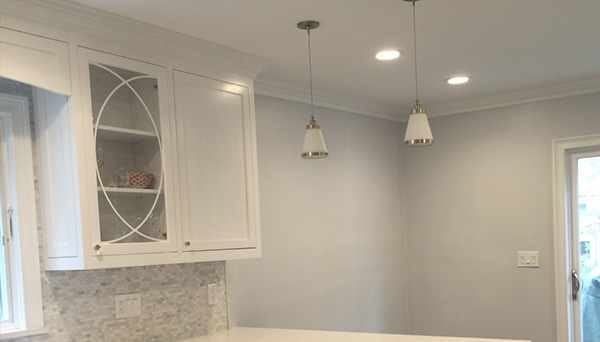 Professional Painting
Where trust, affordability, and quality come together A&F Home Renovations Inc is a professional painting company that has served Westchester County for more than 17 years now. Here at A&F Home Renovations, quality is always our top priority and we don't leave any mediocre work a chance. We are a trusted residential painting We offer a wide variety of painting services for residential,and commercial.
Painting with Perfection, Pride and Integrity A&F Home Renovations count with a team of professional painters that keep an eye on detail and strive for perfection in their work. With a team of skilled painters, you get to enjoy this peace of mind that your painting job is done right, completed on time, exudes perfection, and is within the budget. Leave the job to us and you are guaranteed of high quality painting work. Our painting work is based on the following pillars of quality assurance.
Value for money: affordable, innovative, and long-lasting results.
Assurance: hassle-free, environment-friendly.
Quality: professional, excellent workmanship, reliable.
Service: color consultation, after sales service, free color preview and estimate.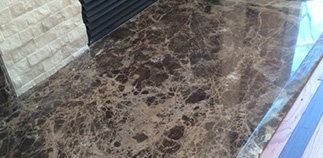 For more than 1 decade, customers have depended on A&F Home Renovations for prompt, top notch, friendly, and reliable painting and maintenance services. We also let our clients customized their painting projects—all you need is a brilliant idea in mind and we'll take it from there. For high quality, convenient, and affordable end-to-end painting solutions, Call us today for a free estimate at 914-304-6921.